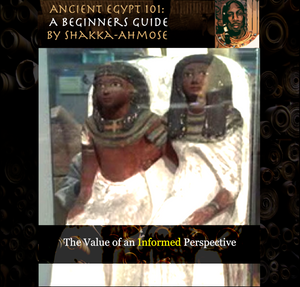 In my over 25+ years of conducting my own Ancient Egyptian studies...
I have unearthed the truths to common misconceptions.
I have navigated through pitfalls that typically trump the new learner. 
I have peeled through the layers of propaganda and gotten to the undeniable truth. 
I decided to create Ancient Egypt 101 to serve as a beginner's guide to learning about Ancient Egypt so that you can avoid wasting time and dive deep into the truth. 
 Ancient Egypt 101 gives you access to my exclusive interview + a companion ebook overview. 
********************
Please ensure your email address is correct because this is a DIGITAL product that offers NO refunds.
You will receive instant access right after completing checkout and you will receive an email to the learning platform that has all your course information. You will need to follow the prompts in your email to register your account for the secured course learning platform.