Want to Fund the Kemetville™ Web Series!? Here's How...
Option 1: Fund Kemetville Directly by Making Contributions through the Following Links:
1. Cash App - Hit the Link Below
https://cash.app/$ShakkaAhmose
2. Paypal - Hit the Link Below
https://www.paypal.com/donate/?hosted_button_id=XTPCX989686WS
Option 2: You Can also Help to Fund the Kemetville Web Series by Purchasing Our Lmtd Ed. Quality Classic fine ware T-Shirts as well as our courses, books and consultations featured here in our online store:
***Scroll all the way down to see what is currently available 𓋹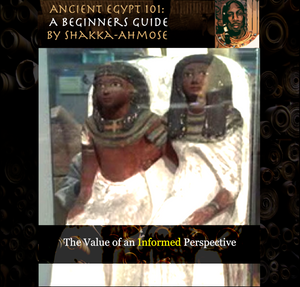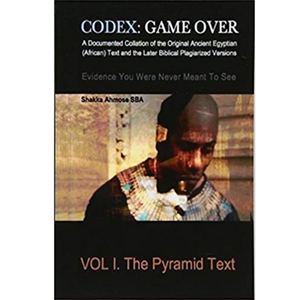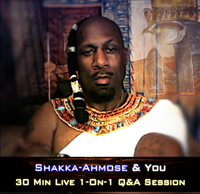 Private 30 Minute LIVE Q & A
You've watched countless of my videos, interviews and debates throughout the years and now you have questions that need answers, good, solid, verifiable, well researched, documented answers, specifically about Ancient Egypt, the Bible (as well as their true relationship to one another), Black history, and many other obscure but related topics.
Get Started Now
Hotep
For those that do not know me, my name is Shakka-Ahmose. As a well sought after research specialists, I'm deeply engaged in the structural restoration of classical African history. My erudite (scholarly) approach has garnered me a worldwide following for which I am th-ankhful. Since the demand for my presentations are prolific and my availability limited, this platform has been created to facilitate a learning experience guaranteed to take your own personal education to the next level.